On behalf of the Governing Council, Academic Board, Management, Staff and Students of Kogi State Polytechnic, Lokoja, I wish to felicitate with you on the auspicious occasion of your birthday.
While we are always proud to celebrate you as a visionary, committed, dedicated and selfless Vice Chancellor, we most specially celebrate you today for the unique privilege of a significant milestone in your journey through life.
Your iconic journey as a seasoned Engineer and distinguished academic has crested you out as a shining star among your peers and an invaluable mentor to the upcoming ones.
We are, therefore, not surprised that you have combined these rare qualities to fashion out a resourceful leadership to the fledging Confluence University of Science and Technology, Osara.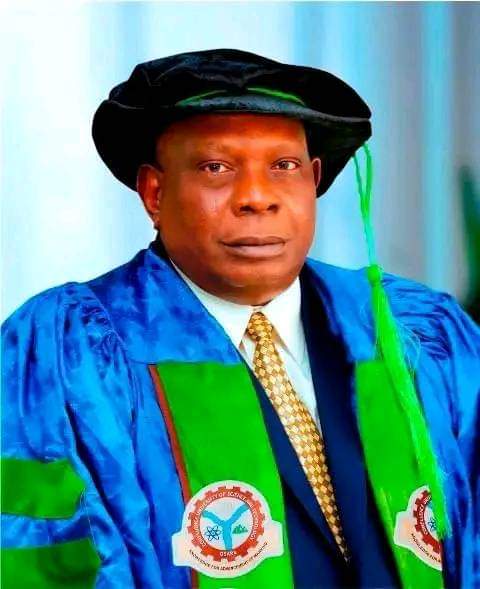 The meteoric rise of the institution within a short period under your pioneering leadership is a solid testimony to your competence, commitment, passion and devotion to institutional growth and development.
It is our sincere prayer that God in His infinite mercy grant you good health, long life and more resourceful service to the benefit of humanity.
I wish you a most fulfilling birthday celebration and many happy returns.
Salisu Ogbo Usman PhD, FCIA, FABEN.
Rector, Kogi State Polytechnic, Lokoja.